Commercial Refrigeration Installations and Services
Has your refrigerator not been cooling appropriately? Have you heard strange noises? It can be awful to find that you may need a new refrigeration system for your restaurant, hospital, or other facilities? However, before going out and buying a brand new and costly cooler, service may be able to fix your current cooler. When you need commercial refrigeration, you need a technician who specializes in this type of repair. At Temperature Control Maintenance, while we are known for heating and cooling services, we can also offer refrigeration services, as well. This includes your commercial refrigeration! Our services are available commercial clients who are having issues with their commercial refrigerators. Whether it is a damaged refrigerator or a minor repair, we can complete any refrigeration job you need.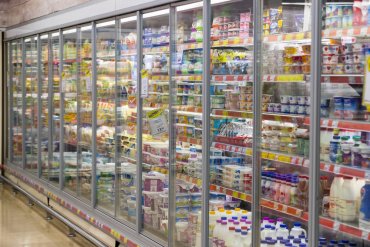 About Our Commercial Refrigeration Services
One of the most important things for your company is to keep the refrigeration in excellent shape. From keeping food fresh and long-lasting to protecting our investment, we depend on our refrigeration for a lot of things. When our refrigeration is no longer doing what it's supposed to, getting in touch with a trained and certified contractor is very important. Temperature Control Maintenance is a commercial refrigeration company that you can trust for fast and reliable services for your cooler or refrigerator. Our team is able to offer walk in cooler repair, as well as maintenance for your cooler or refrigerator.
Refrigeration Unit Maintenance
For proper maintenance on your refrigeration unit, monthly maintenance is important. The key areas that need an inspection at these times are the evaporator, condenser, and compressor units. All electrical wiring and components should be checked and tightened to ensure they do not come loose and cause a fault. Proper drainage should be maintained at all times during function and condenser fans should always be free from any obstructions. The most in-depth maintenance will be on your compressor unit, which houses the control panel as well as requires regular oil checking. These should be inspected thoroughly to ensure that the refrigeration unit is functioning at its best efficiency. Maintenance will prevent any unexpected breakdowns from occurring and infringing upon your business.
Give us a call today at 630-800-0720 to speak with our expert commercial refrigeration contractors about your commercial refrigeration in Roselle, IL.